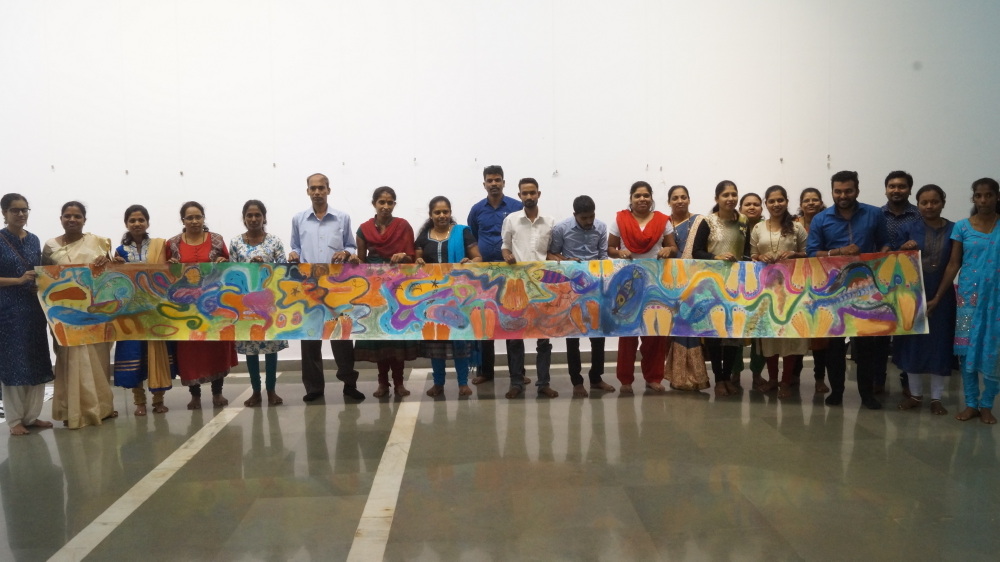 News
Rivers are like stories. They have beginnings, middles and ends. They are acted upon and act out. There are numerous plots and subplots that emerge within the river and they are our ecological conscience.
Bookworm is honoured to birth a project called Nhoi, Goa River Draw  with artist Liz Kemp, Architect Rhea D'Souza and the Goa State Central Library.
Following a thinking meeting with a few Bookworm friends at the Charles Correia Foundation Office in January, the project has moved to its central participants – librarians and libraries in Goa.
We imagine a series of drawing and story gathering workshops in different parts of Goa through the library network and others to re present sections of the river in images. While we draw we will harvest stories, poems, legends, lore and every day knowledge to create material that will go back into the libraries as a resource.
Our first workshop with 23 librarians from libraries around River Mandovi was well received by the participants. We have two participating libraries who signed up to be resource sites and we are moving into the phase of creating resource packs, finding sponsors and supporters and knowing that in 2019 we will have the Big Reveal where we display the River Drawing and it's stories as understood by us, local people who live along and with the river.
If you are interested in  Nhoi, please contact us at Bookworm.