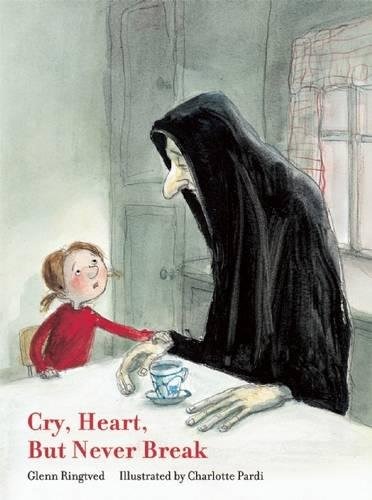 Book Review
Cry, Heart, But Never Break written by Glenn Ringtved and illustrated by Charlotte Pardi
The name of my book is 'Cry, Heart, But Never Break', written by Glenn Ringtved and illustrated by Charlotte Pardi. This story is about death.
This is a sensitive story about learning to say good-bye to those we love, which shows us that death is a natural part of life, both necessary and inevitable.
I liked this book because it connected with me personally. I lost my grandmother in a similar manner. One day, my grandmother finished all her daily chores – washing clothes, cooking, etc. – and lay down to rest in the afternoon. I was around 10 years old. I entered that room to get some tamarind pieces which were stored there. She asked me what I was doing and I told her and ran away because I was not allowed to eat tamarind. I was the last person she spoke to. A couple of hours later she passed away.
All this while I laughed or cried only by looking at the pictures in all the books I was asked to read. I watched others describe how words in books affected them. For the first time, I too read a book and realised that words can affect me too.
This book is very heart-warming and so I did not go out with my husband that evening, because I wanted to read this book.
Image courtesy: Google